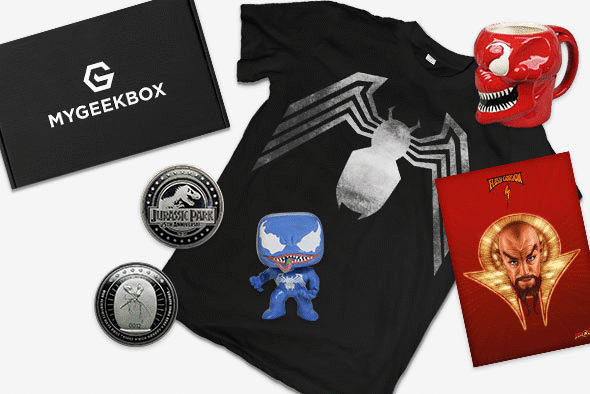 WE'VE UPGRADED OUR SUBSCRIPTION
All of our boxes are now limited edition! You are guaranteed to receive the coolest items each time: limited edition Pops, official or exclusive t-shirts, and many many more premium geeky collectibles! 
MORE INFO HERE
THE ULTIMATE GEEK BOX
My Geek Box reinvents subscription boxes!
The time where everyone subscribed to the same box as everyone else is over! We have created an algorithm that will allow you to get up to 3 random special boxes per month! This allows us to create more boxes in a smaller quantity: this means we can put more premium item in our boxes, and you have more surprises! Don't get the same boring items as ten thousand people, get exclusive tees, cool collectibles and more from our themed monthly limited edition boxes!
We create two new boxes a month, and you could get any of these! Check out our new special boxes every fortnight!